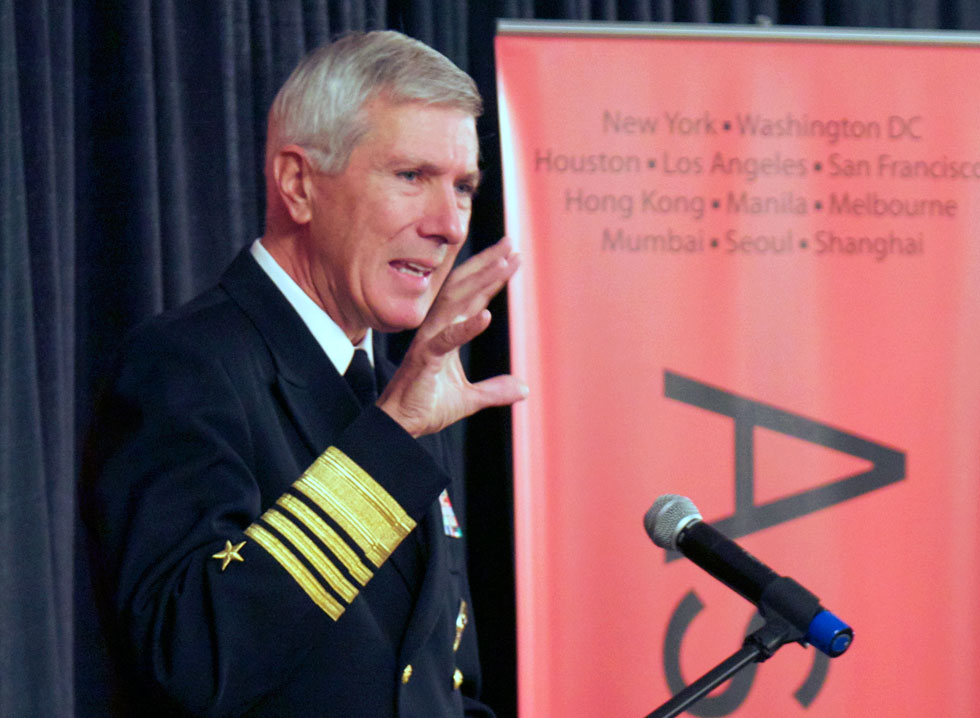 "Australia 'critical' to US Asia strategy"
AUSTRALIA is a "critical pillar" in the US pivot to Asia and the rebalancing of its military strategy, the region's most senior American commander says.
Chief of US Pacific Command (PACOM) [Admiral] Samuel Locklear, speaking in a teleconference from Hawaii, said the key US ally was vital in the world order that is emerging for the 21st Century.
Admiral Locklear said the challenges the US faced included climate change, maritime security, disaster relief and cyber security.
"All those things I view from the PACOM headquarters here, Australia is a critical pillar of the strategy we have here," Admiral Locklear said.
"When... I go down to Canberra and I sit and I look at the world map from Australia being in the centre of it, I get a very different view than I get from Hawaii or from Washington DC.
"And I start to have a sense of the things of the security environment that concerned people of Australia as well as people in Indonesia, in India and other countries."
Admiral Locklear said seen from this perspective, the Indian Ocean is a vital strategic region that cannot be thought of separately from the Asia-Pacific.
"When we look at our relationship with Australia, number one, a very good close ally, historically has been alongside with the US many times in the past, and I think will hopefully continue in the future," he said.
The US military is to station a powerful radar and a space telescope in Australia as part of a refocusing of priorities, the two countries announced in November.
The two sides also conferred on increasing the number of US Marines deploying to Darwin.
US Defence Secretary Leon Panetta described it as "major leap forward in bilateral space cooperation and an important new frontier in the United States' rebalance to the Asia-Pacific region".
In his first term as US President, Barack Obama said he wanted to refocus foreign policy on Asia, in a move that has been much trailed as a "pivot"."